The coronavirus pandemic won't affect your homeowner's insurance too much, but given the temporary lifestyle change, there are a few coverage considerations you should be made aware of. The claims process may also be a little different.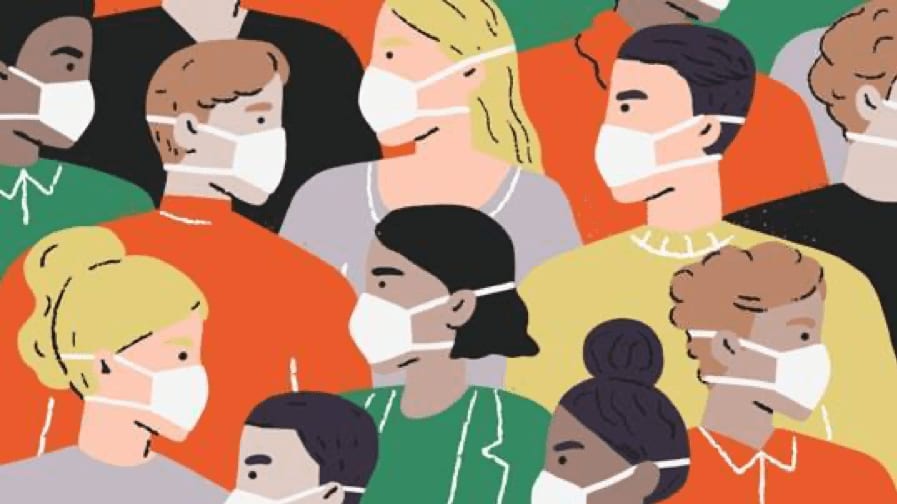 Key Takeaways
The coronavirus won't directly affect your homeowner's insurance coverage or servicing of your policy.
With kids home from school and parents working from home, your liability coverage and business property coverage may come in handy.
Expect a more "remote" insurance claim process.
Homeowners insurance is a type of financial protection that covers your home, personal belongings, and additional living expenses in the event the house is damaged or burglarized. It also covers legal expenses and medical payments if you're held liable for an accident. If you're reading this, you may be wondering how if at all the coronavirus, or COVID-19 pandemic impacts that coverage. The deadly virus has penetrated nearly every corner of the globe and impacted just about every industry namely certain kinds of financial protections like travel, life, auto, and disability insurance. But is your homeowner's insurance affected?

The answer is sort of. The changing circumstances definitely highlight the need for existing components in your policy like liability coverage; in addition to coverage enhancements like a home business coverage endorsement if you moved your business to your house. From a claims standpoint, insurance companies may no longer send an adjuster to your home, so you may see a greater reliance on photo and video claim evidence at least in the near future.

In this article:
How the Coronavirus Can Affect Your Homeowners Insurance Coverage
Since your home and personal belongings can't catch the coronavirus, the property coverages in your policy won't be impacted. However, the current reality of working from home and kids staying home from school could necessitate more liability coverage or a home business endorsement for your policy.
Additionally, if you're paying for additional
home-sharing coverage
for a room or rental property that you're no longer able to rent out on a short-term rental app like Airbnb or VRBO due to the pandemic, considering pausing that coverage so you're not paying for something you're not using. Contact your insurer and ask them to put a pause on that coverage.
Personal Liability Coverage
Personal liability coverage
is the part of your home insurance policy that reimburses you for legal expenses in the event that you or any members of your household cause an injury or damage to someone's property. This coverage is particularly crucial for homeowners with kids or dogs, as any injury or property damage caused by dependents or pets is your responsibility.
With the coronavirus pandemic keeping so many kids home from school and potentially wandering about the neighborhood, it's especially crucial to be mindful of attractive nuisances like a pool or leashed dog on your property in the event that a curious child makes their way onto your property.
If a guest or passerby is injured on your property, you may be covered by personal liability coverage, but only up to the limit in your policy. Be sure to have at least $300,000 in liability coverage to reimburse you for exorbitant legal expenses. Additionally, if you have a dog, check with your insurance company to see if its particular breed is covered.
Coverage for Your Home Business Equipment
A standard homeowners insurance
covers business property
but only up to a relatively low limit of liability. Typically business property is covered by anywhere from $1,000–2,000 in coverage, but for business owners and the self-employed who have been forced to move all of their business equipment to their home because of the coronavirus, that may not be enough coverage.
To make sure your livelihood is fully covered against perils like storm damage and theft, contact your insurance company and see if it offers a home business endorsement or higher coverage limits for business property.
If You Have Short-Term Rental Properties, See if You Can Halt Coverage
Companies like Airbnb and VRBO as well as those who rely on those services for their income have taken a real hit because of this coronavirus outbreak. Considering the quarantine phase of this pandemic could last months, it will likely be a while before people go on vacation and have a need for a short-term rental again.

If you're an Airbnb or VRBO host and you have special home-sharing protection on your home, reach out to your insurance company and see if it's possible to pause or cancel this coverage since it's costing you money but isn't being put to use right now.


How the Coronavirus Impacts Your Homeowners Insurance Claims
Filing
homeowners insurance claims
online or through a mobile app was already on the upswing prior to the coronavirus outbreak. But the pandemic has now made virtual claims potentially the only option for homeowners who need to file a claim, given that insurance claims adjusters and appraisers could also be unable to travel or make in-person visits during this crisis.
The online or mobile app claims process doesn't differ too much from the process of calling in your claim and having an adjuster coming over to your house to inspect the damage. You report what happened, what property was damaged or stolen, submit police reports or photo or video proof of the damage, file your claim, and get reimbursed.
Depending on the claim's severity level and cost, it's possible that your insurance company will send over an adjuster anyway to inspect the damage before they pay out the loss. But given the circumstances, it will most likely accept virtual proof on most smaller insurance claims.
How Are Home Insurance Companies Responding to the Crisis?
This is going to vary from company to company, not every insurance company will respond to a global pandemic the same way. But based on what's been gathered from our some companies, like Travelers, AIG, SageSure, and Plymouth Rock, expect the following:
Certain companies are no longer canceling policies because if you're temporarily out of work and need a premium payment extension.
If your policy lapses and you're unable to make a payment because of the coronavirus implications, companies will work with you to reinstate the policy, create a payment plan and waive the reinstatement fee.
Temporary pausing of exterior and interior home inspections.
If a home requires repairs for the policy to remain active and the policyholder is having a difficult time meeting the inspection deadline because of the coronavirus fallout, your company may give you more time to make home improvements.
Much of the insurance company workforce (agents, claim reps, claim adjusters) may work remotely depending on location.
Policyholders shouldn't expect any disruption in policy service.
Call centers including guidance on existing and potential losses and claims will remain fully operational.